What is the iTwin Platform?
Bentley's iTwin platform is an open, scalable cloud platform that provides APIs and services to help developers create digital twin applications for project teams and owner-operators to create, visualize, and analyze digital twins of infrastructure assets.
The platform takes care of back-end concerns such as security, infrastructure, and data integration so that developers can focus on building applications and bringing them to market faster.
Unifying Data
The iTwin Platform enables the incorporation of engineering data created by diverse design tools into a living digital twin and aligns it with reality data, and other associated data with no disruption to an end user's current tools or processes.
Applications built on the iTwin Platform can enable users to visualize and track changes, including real-world conditions from IoT connected devices, such as sensors and drones.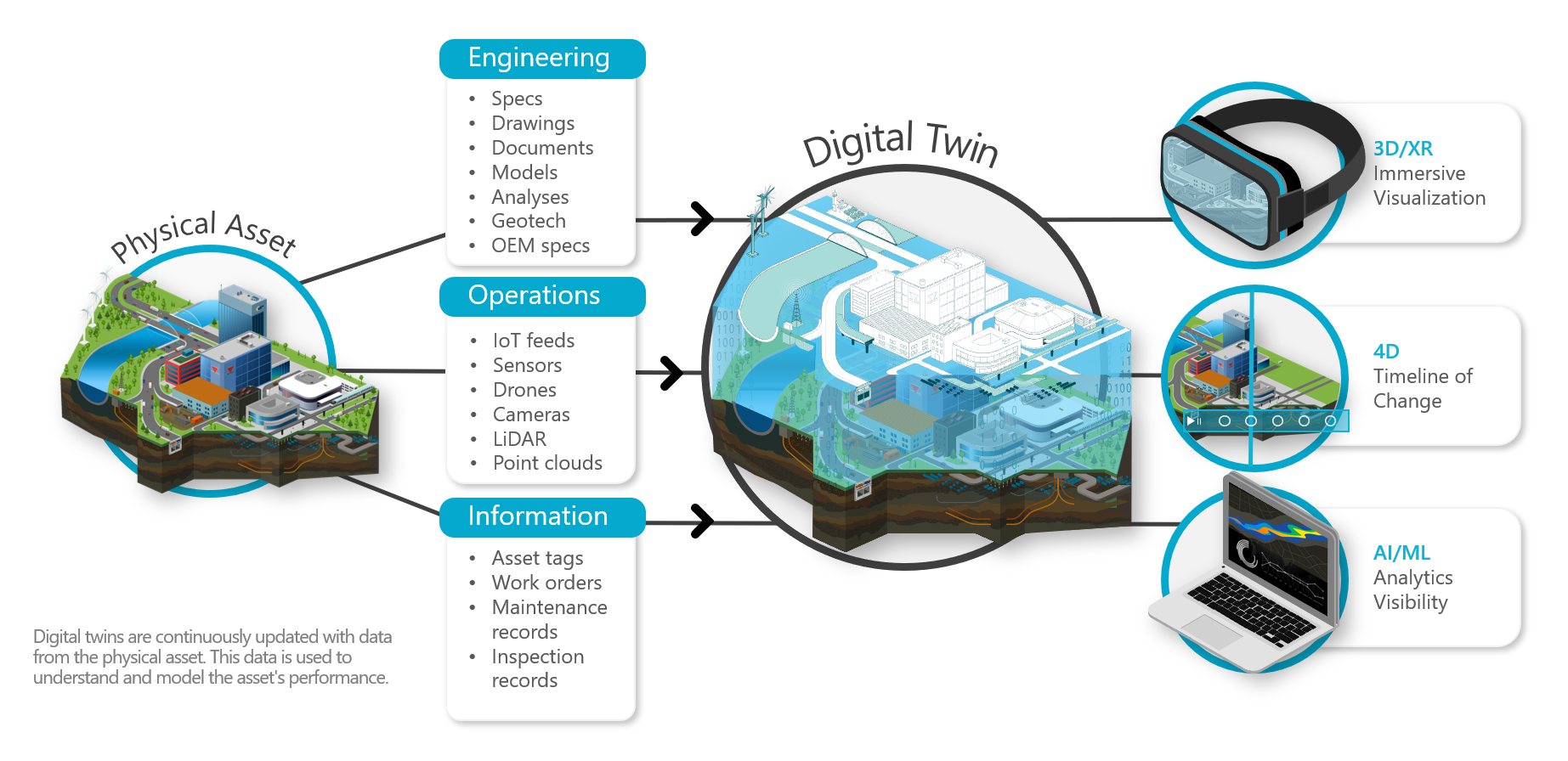 Infrastructure Digital Twin Workflows
Bentley's iTwin platform facilitates actionable insights by allowing developers to:
Inspect the digital twin and create applications that enable better-informed decisions at each stage of the asset lifecycle.
Improve collaboration during design and construction through simulation and 4D modeling.
Anticipate and avoid issues in operations and react quickly with confidence to achieve cost savings, improve service availability, lower environmental impact, and improve safety for the end-user.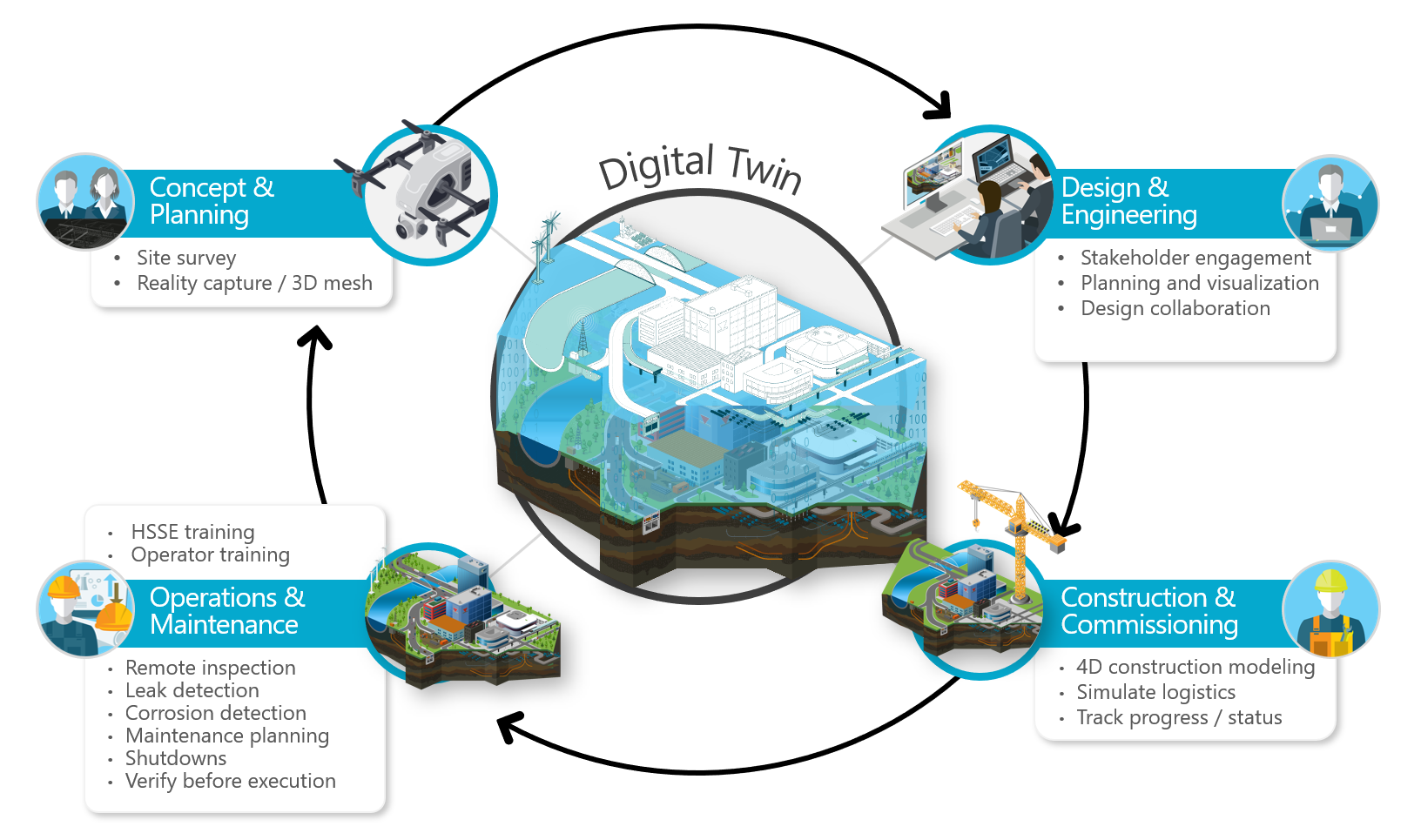 Bentley's iTwin platform is the foundation for iTwin Enabled applications and digital twin solutions created by Bentley and its strategic partners, digital integrators, system integrators, independent software vendors, and software developers.